Once you learn to connect the foods you eat to your body's signals and start eating the right foods, your discomfort, frustration and many symptoms can miraculously disappear.
Understanding how the body works and what it needs to stay healthy is the basis of my program, The Contra Diet. Through my nutritional coaching, I'll guide you to understand your body's signals and teach you the foods that will allow your body to repair and function at its optimal level, and to feel your best.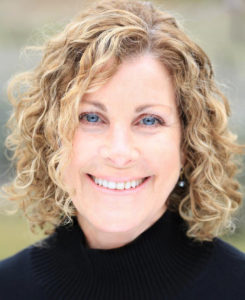 I believe in addressing the whole person. I have found that what we put inside our bodies as well as on our bodies is important to examine.
I guide you to your optimum health by looking at both your nutrition and the toxicity in your personal care products, in addition to utilizing guided meditation to maximize your results.
My clients are people who have had long-term conditions inclusive of those having aging challenges, such as gut issues, weak immune systems, disturbances due to menopause, and more.


I started seeing Lisa when I was going through menopause and suffering from mood swings. Lisa is a wealth of knowledge and I learned a tremendous amount about hormones and how the body works. What I thought was having lots of energy, was really adrenaline and stress hormones running me.
​I learned to listen to my body and give it rest when needed. I learned what foods heal and repair my system. After I became more balanced, I noticed I wasn't as reactive to stresses and my energy felt more solid.
Lisa has provided consistent support and information to help keep me healthy. She always follows up with answers to my questions. If you want clear concise direction toward greater well-being and support from someone who is both knowledgeable and caring, I wholeheartedly recommend Lisa. I am so grateful to have found her.
Kelly / Ashland, OR

I have known Lisa for about 30 years, first as an acquaintance and then as a good friend. I was always aware that Lisa knew quite a bit about nutrition and healing, but for about the first 15 years of our friendship, I hadn't needed her help. Then one day in maybe 2006, I went out for my normal ten mile run. I hadn't gone twenty steps before I had to quickly stop and sit down on the ground. My leg muscles were so weak, I was unable to stay standing. Not at all normal and a pretty scary moment. Lisa was my first and only phone call that day. With that one call, I immediately saw her as the educated, confident, caring, patient and knowledgable health professional that she was and still is to this day. She was able to immediately ease my fear that something was going horribly wrong. She was then able to help me understand what was happening, why it was happening and what was needed by me to begin to correct the problem.
Lisa also helped me to realize, very quickly, just how important cellular health and energy are to a long and healthy life. It was my choice on how I wanted to carry on. I chose health and Lisa was instrumental in getting me there. She was also instrumental in teaching me how to stay there. I will always be grateful.
Martha / Florida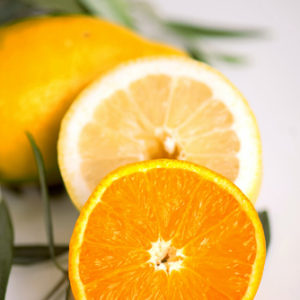 1:1 Nutritional Coaching
Together, we will tailor a program to help you achieve your best health.
Discover Clean Beauty
Clean, safe beauty and skin care products are available through my personal Beautycounter page by clicking the link below.
Photographs: Ben Ayers (orange banner), Chelsea Audibert (flowers), Michael Thompson (portrait),
Kelly Stone (artichokes), Elena Joland (oranges),
Beautycounter.com (cream), Darius Bashar (woman meditating)
© 2022 Lisa Giannini | All Rights Reserved